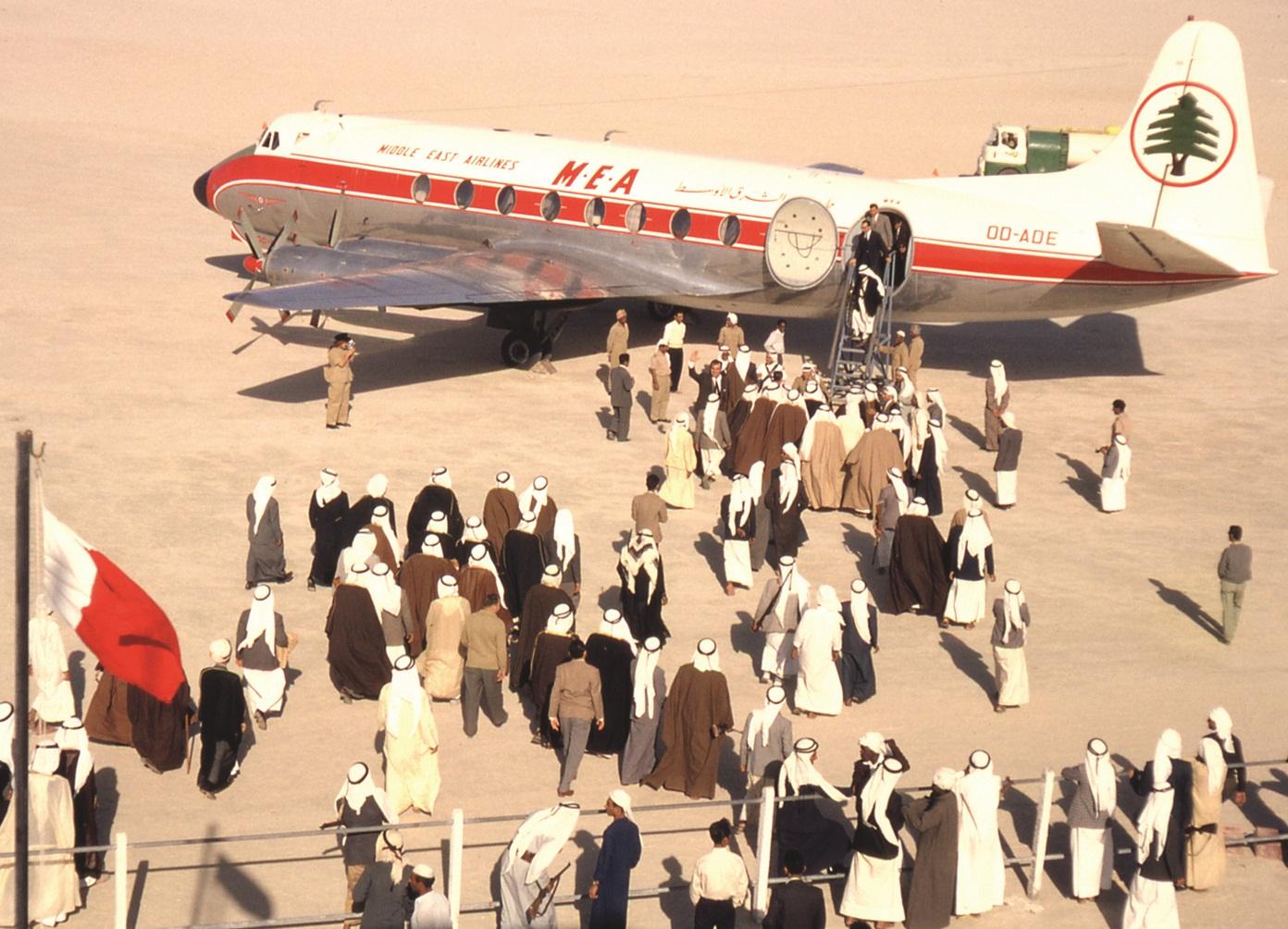 Dubai International Airport has soared to great heights since welcoming its first travellers in 1960. From the sand runway of its humble beginnings to its transformation into a state-of-the-art travel hub, the airport has been on a remarkable journey. Thursday marked the 60th anniversary of the Dubai International Airport. DXB has served more than 1.115 billion passengers, travelling on more than 7.47 million flights. These included connections in more than 240 destinations in 95 countries across the globe.
Here are the latest global trends! In this issue, the UAE trends are mentioned in 3 sections – social media, technology & digital and culture. The third edition of The Quarterly is the JCPR report covering the latest trends from around the globe including social media, technology & digital, brand & marketing, culture, good purpose, fashion & luxury, retail, food & drink, health & beauty and travel. These reports come from colleagues from across the world including UK, Germany, USA, Canada, Mexico, Africa, Belgium, Netherlands, UAE, India, Singapore, China and Australia.
A big shout out this week goes to Matthew Weiner, he is the prodigy behind Mad Men. This week AMC aired the season 5 finale of Mad Men. I highly, highly, highly recommend everyone (especially those that work at an agency) to watch the show. Aside from the show's talented cast, excellent costume designer and dramatic story line, Mad Men perfectly depicts the agency life like no other TV show or movie in Hollywood – especially in terms of handling clients, staff and everyday work life.
Does everybody know what time it is? For my American friends it is not Home Improvement's 'tool time', but it's our favorite TWTW time! This week's TWTW has a particular theme and I am sure has been a popular talking piece – it's Mark Zuckerberg and everyone's guilty pleasure Facebook. Facebook CEO rings opening bell on IPO day On Friday May 18thMark Zuckerberg became a billionaire from the Facebook IPO. In the early hours of the IPO day, Mark rang the opening Nasdaq bell from Facebook's HQ in Menlo Park, California.
Along with his Morland cigarettes, Walther PPK and Savile Row suits, it seems that James Bond has another favourite brand: The National newspaper. In Carte Blanche, the latest instalment of his thrilling adventures, written by Jeffery Deaver, an American thriller writer, Chapter 26 begins: "James Bond had his coffee and water in front of him as he sat with The National newspaper, published out of Abu Dhabi. He considered it the best newspaper in the Middle East.
Oh, such a dramatic week. First, Manchester United footballer Ryan Giggs – now known to have had an affair with Welsh model Imogen Thomas – put his foot in it by attempting to sue Twitter after some of its users posted his name despite the fact he had taken out an injunction preventing UK media from naming him. The only problem is that it caused so much outrage that Liberal Democrat MP John Hemming used parliamentary priveleges to name him anyway.
Prominent Emirati commentator and journalist Sultan Al Qassemi. With such a huge following on Twitter, was he tweeting updates during the Arab Media Forum? The tenth Arab Media Forum kicked off this morning in the presence of 2,400 media personalities and experts from the Middle East region, and Arabian Bytes was there to catch all the action from Day One. After being officially opened by His Highness Sheikh Mohammad Bin Rashid Al Maktoum, Vice President and Prime Minister of the UAE and Ruler of Dubai, the two-day forum – which is taking place at the Grand Hyatt Dubai – began with a keynote speech by Egypt's Minister of Culture, Emad Abu Ghazi (who attended after Egypt's post-revolution Prime Minister, Essam Sharaf, apparently pulled out at the last minute).
Instability in some parts of the Middle East is not slowing the regions hunger for connectivity and the rapid growth of its telecoms sector._ _ On February 28ththe telecoms carrier community will again meet in Dubai at Capacity Middle East to discuss drivers for growth and how telecoms is shaping regional development. At last year's event carriers took turns making the case for why their operating areas deserved to be the hub for the region.