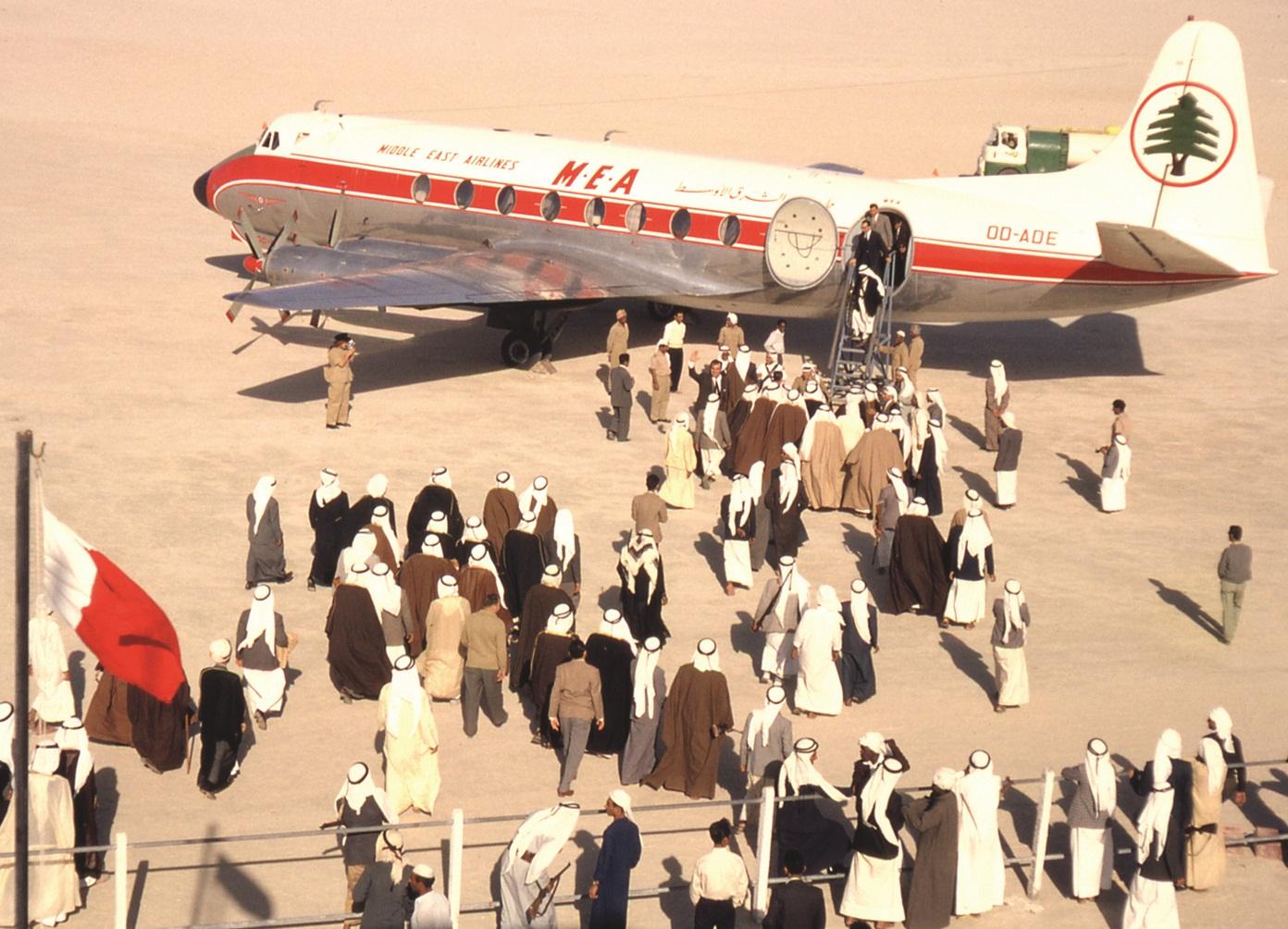 Dubai International Airport has soared to great heights since welcoming its first travellers in 1960. From the sand runway of its humble beginnings to its transformation into a state-of-the-art travel hub, the airport has been on a remarkable journey. Thursday marked the 60th anniversary of the Dubai International Airport. DXB has served more than 1.115 billion passengers, travelling on more than 7.47 million flights. These included connections in more than 240 destinations in 95 countries across the globe.
**First **** LinkedIn **MENA office opens in UAE Exciting news for the Middle Eastern business world this week as LinkedIn, the world's largest professional network with more than 175 million members worldwide, announced the opening of its first office in the Middle East and North Africa. Located in Dubai's Internet City, the office will serve as regional headquarters to over five million members in the Middle East and North Africa, one million of which are based in the UAE, where a team of approximately half a dozen will support the growing membership and client base.
As the world tunes in to the Olympic Games, this Friday 27th July, the hopes of over 200 countries are pinned on their nation's preeminent sporting icons. While the Games have evolved over the past century, the Olympic spirit remains the same: to bring people together in peace and friendly competition. The 2012 Olympic Games marks an unparalleled sense of history with the inclusion of female athletes from every participating nation, as well as the first Olympics to involve female athletes in every sport.
As I'm relatively new to the region (6 months and counting), I wanted to share a few (or four) of my favourite finds and insights related to the rich Middle Eastern media landscape that I hope will enlighten, educate or at the very least, entertain: Brownbook Magazine – According to the magazine itself, Brownbook "is an urban lifestyle guide focusing on design, culture and travel across the Middle East and North Africa.
A big shout out this week goes to Matthew Weiner, he is the prodigy behind Mad Men. This week AMC aired the season 5 finale of Mad Men. I highly, highly, highly recommend everyone (especially those that work at an agency) to watch the show. Aside from the show's talented cast, excellent costume designer and dramatic story line, Mad Men perfectly depicts the agency life like no other TV show or movie in Hollywood – especially in terms of handling clients, staff and everyday work life.
Following a recent Arabian Bytes post looking at Facebook use in the Arab world, we have come across this rather nice infographic by Shusmo looking at Twitter use in the region: Image source: Mashable Created in March 2012 using data from a Dubai School of Government report on Arab Social Media, the infographic shows that there is total of 1,311,882 active Twitter users in the Arab world. KSA is the country with the highest proportion of Twitter users with 393,000 marked as active, followed by Kuwait with 235,000 and Egypt with 215,000 users.
If we ignore the fact that some journalists are just impossible to please – I'm not naming any names, but you know who you are; at least you should do… And if you don't give me a call, and I'll put you straight – there are some interesting findings in the Insight/MediaSource Middle East Journalist Survey 2011. Its aim is to establish how happy journalists are with the way they receive information from both the public and private sectors, and to provide a "snapshot" of the mood in journalism across the Middle East.
It was John Lennon who sang: You say you want a revolution/Well, you know/We all want to change the world. There's no doubt the world has changed in the Middle East, perhaps fundamentally. People are saying there was a time before Tunisia, and now a time after Tunisia. In other words, the peaceful revolution that provoked Tunisia's leader Zine al-Abidine Ben Ali to throw in the towel and flee to Saudi Arabia has changed everything in the region.
Instability in some parts of the Middle East is not slowing the regions hunger for connectivity and the rapid growth of its telecoms sector._ _ On February 28ththe telecoms carrier community will again meet in Dubai at Capacity Middle East to discuss drivers for growth and how telecoms is shaping regional development. At last year's event carriers took turns making the case for why their operating areas deserved to be the hub for the region.
An interesting study has just been released by the Organisation for Economic Cooperation and Development arguing that the potential risk for a cyber war is over-hyped. This study, which was reported by theBBC is evidently the first in a series of reports that look at incidents that could cause global disruption. This jumped out to me as a story, as I currently live in a region where tensions run high in some countries, and and indeed the recent Tunisia up-rising has, by some, been referenced as the Middle East's first cyber war.